Spun Fibre Arts Events
Saturday, February 23, 2019

Pearadise Island
and
Cosy Posy Yarn Co.

10 a.m. - 4:00 p.m.
Spun Fibre Arts
Join us Saturday, February 23rd for next trunk show of 2019!  

As an avid knitter and a bag lover, Patricia created project bags to match her aesthetic keeping it simple yet stylish to let the true star of the show shine – the yarn!
Each bag was designed, screen-printed and sewn by Patricia, in her home. Illustrations are original works of art by her husband. Thank you for supporting handmade!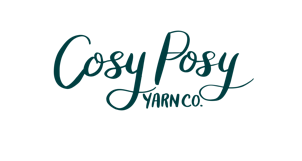 Antonella, the dyer behind Cosy Posy Yarn Co. began dyeing yarn relatively recently, but has developed a huge following in a very short time!   "I love colour. There's no way I could ever get tired of marvelling at the way dyes play together on yarn, it's just magical".   Her passion shows in her work, and we are very excited to see them all in person!
Hope to see you all on the 23rd !
__________________________________