If you've ever visited Spun Fibre Arts you might have noticed that we LOVE alpaca yarns. We thought we'd share a little bit about the great properties of Alpaca with you so you too can fall in love with all the alpaca yarns!
The Alpaca is a species of South American camelid. Camelids include dromedary camels, llamas, alpacas, vicuñas, and guanacos. Alpacas are considerably smaller than llamas, and unlike llamas, they were not bred to be working animals but were bred specifically for their fibre, being domesticated over 5000 years ago. There are two breeds of alpaca: the Suri alpaca and the Huacaya alpaca. Alpacas are kept in herds that graze in harsh climates on the mountains of the Andes of Southern Peru, Western Bolivia, Ecuador, and Northern Chile. Alpacas fine cashmere-like fleece was once reserved solely for royalty.
Huacayas are the teddy bear alpaca, whose full coat presents a round and soft appearance. The huacaya fleece is crimped and very dense making it a naturally elastic yarn well-suited for knitting while Suri alpacas have long dreadlocks and the fibre is best used for woven goods.
While Alpaca fleece is similar to sheep's wool, it is three times warmer, not prickly, and bears no lanolin, which makes it hypoallergenic. Without lanolin, it does not repel water but does have wicking abilities. It is anti-microbial, anti- fungal, dust mite and flame resistant AND absorbs ultraviolet radiation from the sun while also being amazingly soft and luxurious. Plus, alpaca wool is environmentally friendly. The processing of the fibre doesn't require any detrimental chemicals to be used and because the wool comes in 22 natural colours even dying is not necessary.
Knitting with alpaca is a special joy as the fibre is so soft and light it's akin to holding a baby bunny and with the long staple length it rarely splits or breaks! As enjoyable as it is to work with it's even better to wear it!
Chelsea has knit 3 Turtle Dove sweaters in Drops Air for herself and her family - her husband made sure to take his on his recent trip to Iceland to keep him warm on the icy glacier hikes. She also knit the Spring's Eve cardigan in Kelbourne Woolens Perennial which has the prettiest drape and only took 3 skeins!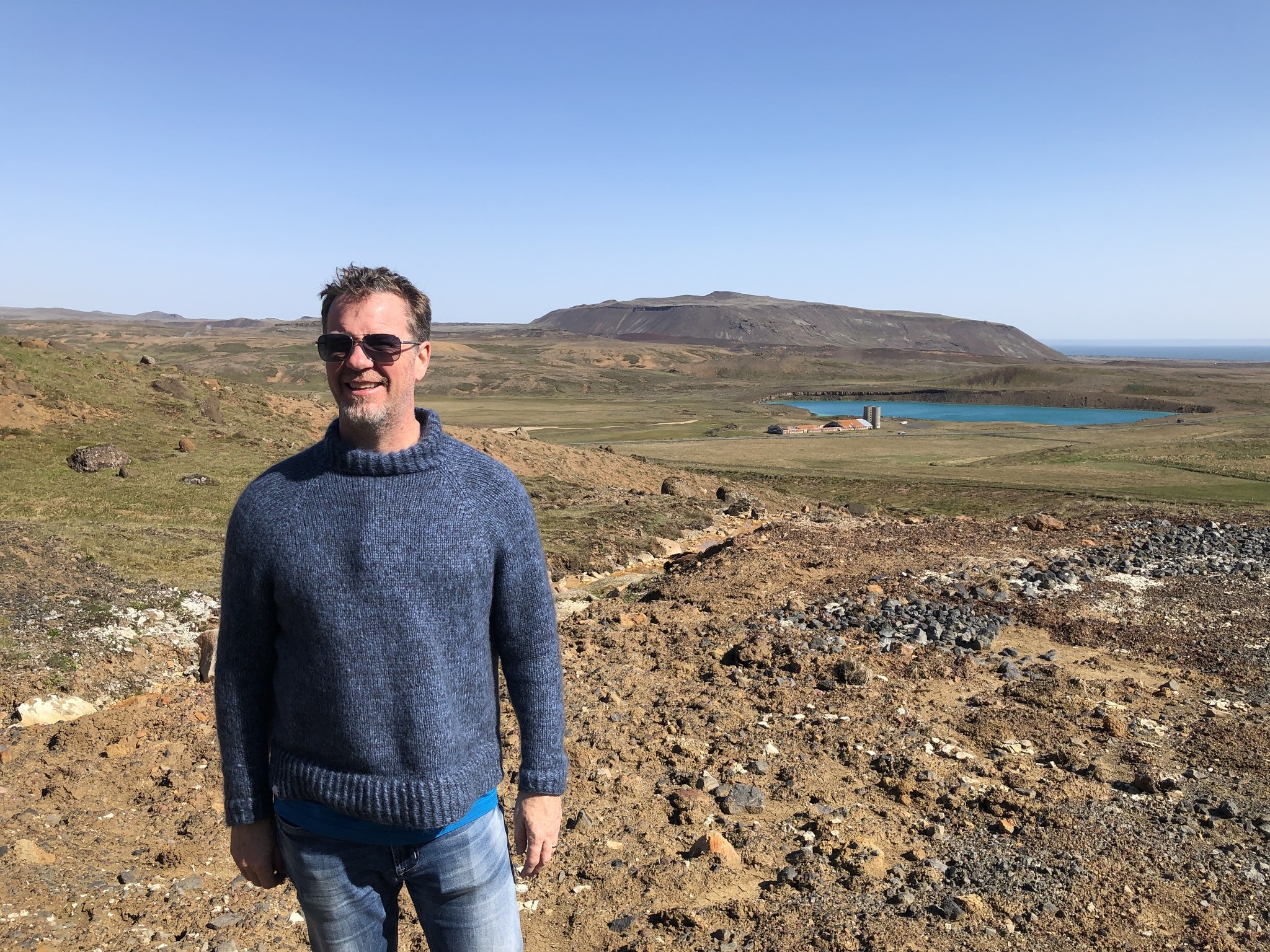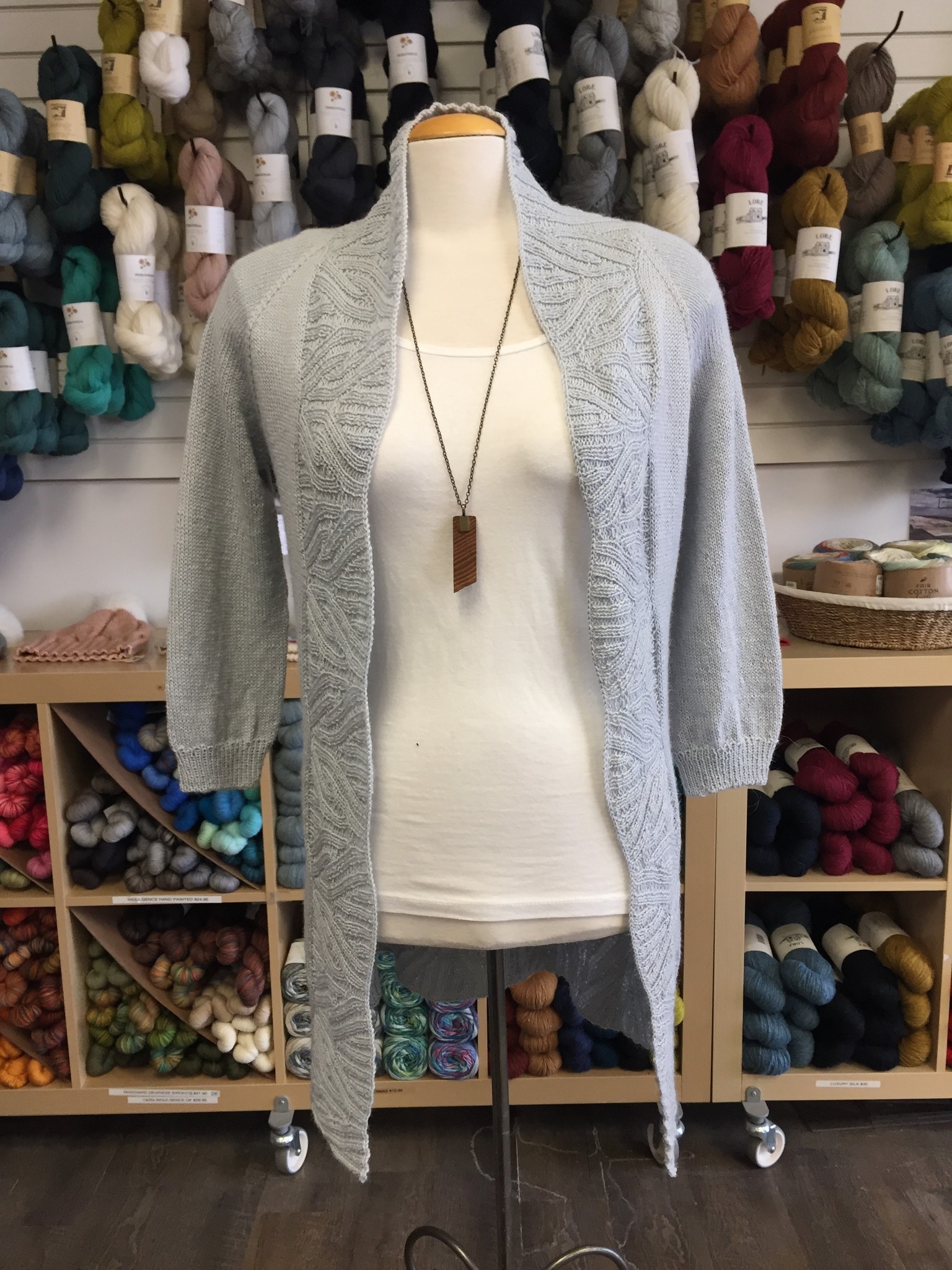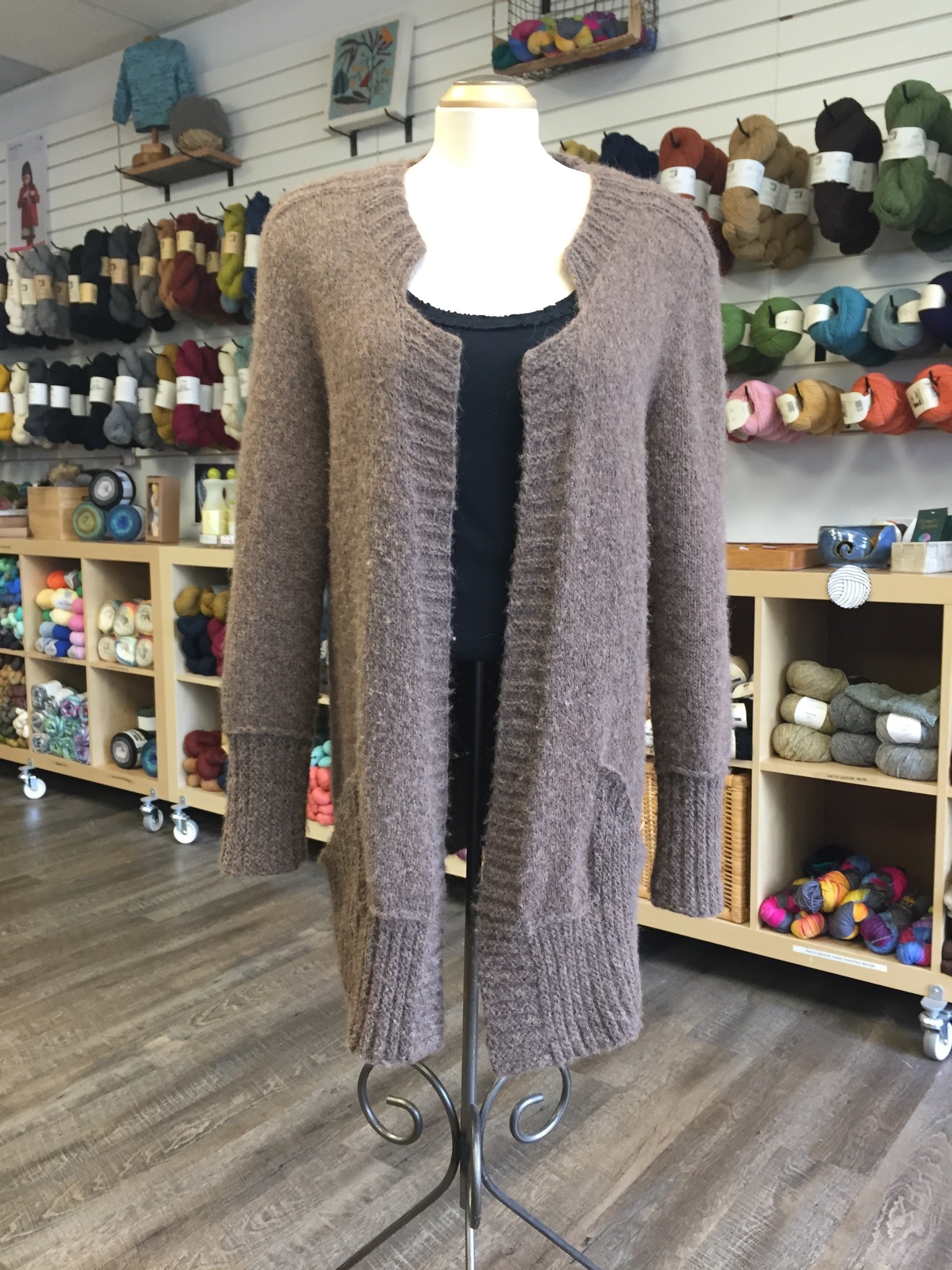 Danielle knit the Big Sister cardigan in Drops Air for herself but it's getting so much love at the shop she hasn't been allowed to take it home yet!
Tara knit up the Bairbre Sweater in Juniper Moon Farms Herriot Fine and Split Personality scarf in Juniper Moon Farms Herriot DK and had a hard time picking which one is her favourite but decided the scarf wins as it's "so damn squishy!".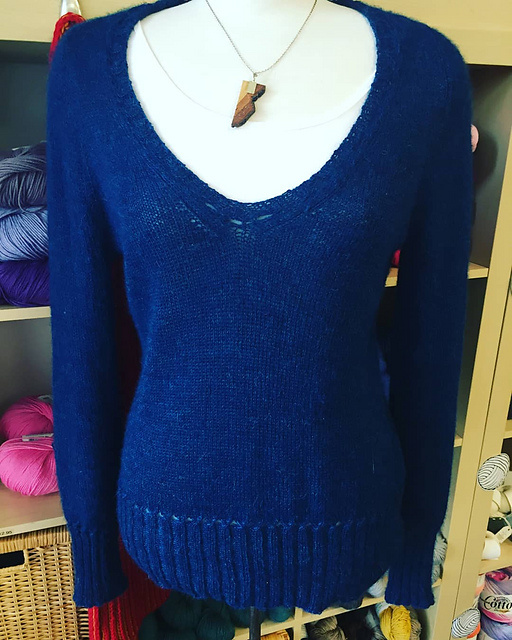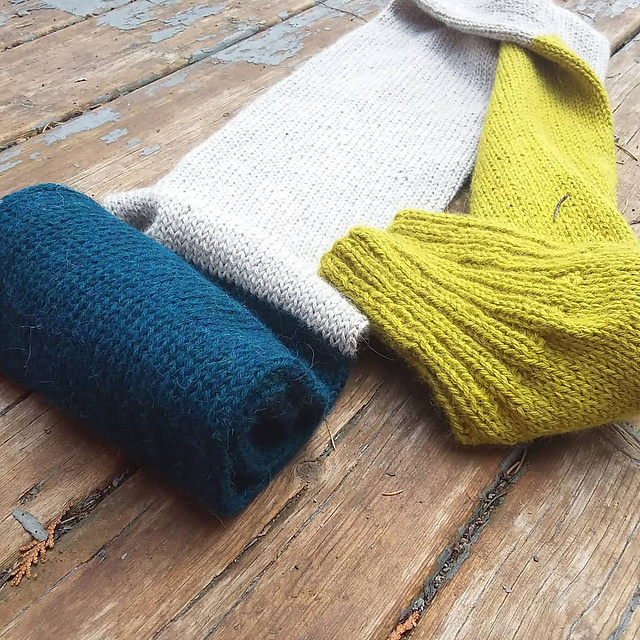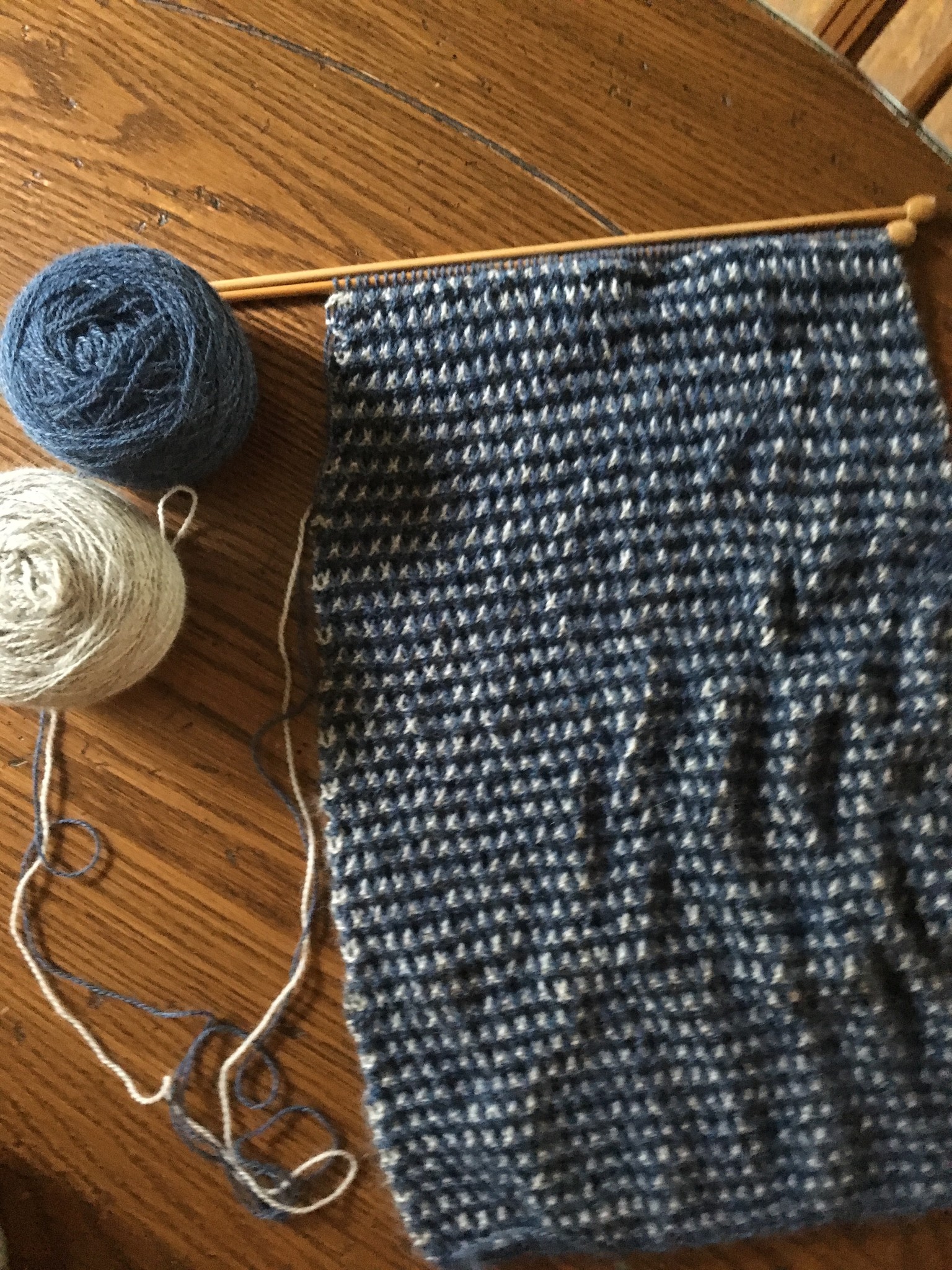 Emily is knitting the Love Jeans Cowl in Juniper Moon Herriot Fine 
and says "I really love the feel and warmth of alpaca and I find the texture of it is a complete pleasure to work with and a really enjoyable process!"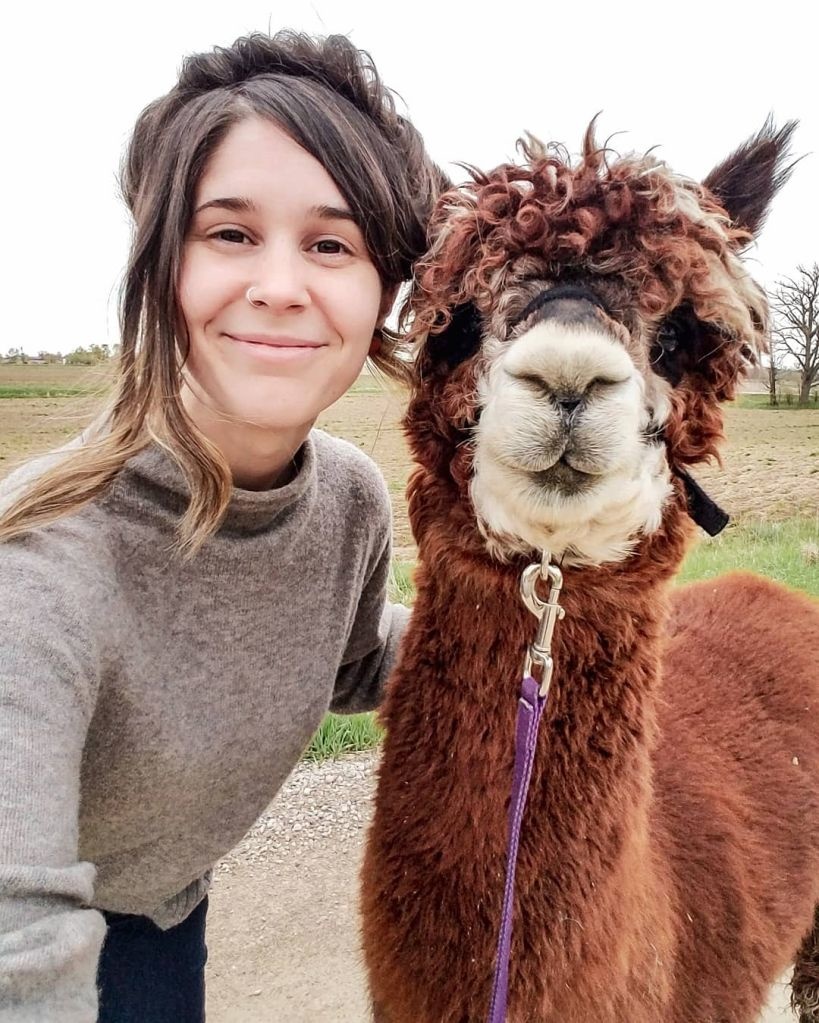 Kelly has a deep love for alpacas and we wouldn't be surprised if she ended up taking home a few from one of her farm visits!
As you can tell, we carry an array of alpaca fibre for many different types of projects from fine fingering weight blended with nylon for the coziest of socks to a lofty chunky weight for a wrapped in luxury sweater. We love alpacas so much we even have pins shaped like them you can add to your finished shawls!
You can check out all our alpaca products on our website here or come visit us in person so you can feel the softness of alpaca for yourself.