---
BACK TO SCHOOL SALE IS ON NOW UNTIL SEPTEMBER 1.  USE CODE BACKTOSCHOOL AT CHECKOUT TO SAVE 25% ON REGULAR PRICED ITEMS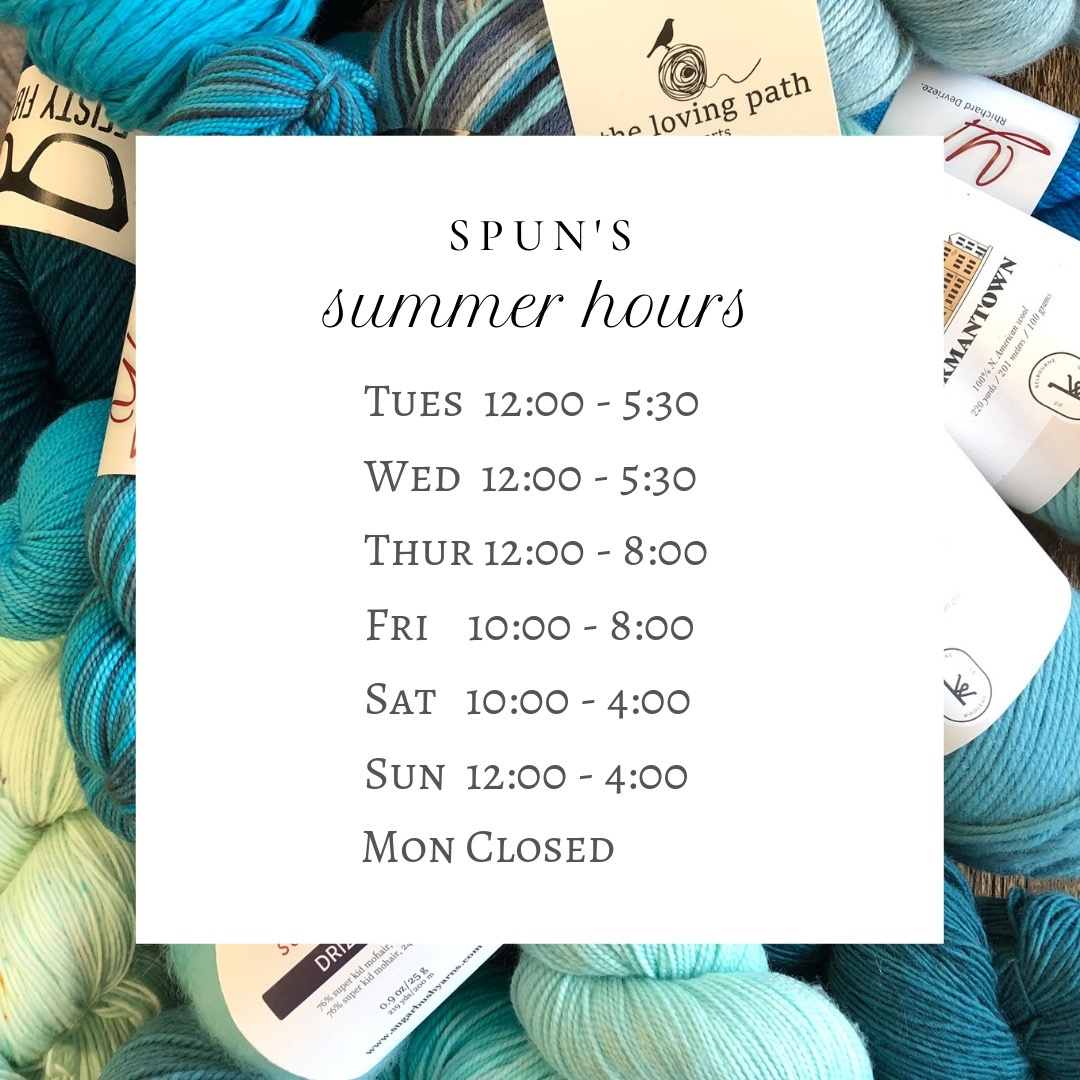 Spun is a haven for makers of all kinds.  
We love our maker community, and strive to provide the best products and customer service.  We also provide a safe space for all people, regardless of race, gender, age, religion, disability or sexual orientation.  Making is a joy that should be available to all.  
If you are in the Oakville, Ontario area, please join us Friday evenings for Knit Night from 6-8pm
(don't let the name fool you, we welcome crocheters too!).  
If you aren't local, join in the fun through Instagram or Facebook  
We love to see what you are working on!  
Spun is having a KAL (knit along) running all summer and we would love for you to join us! Any summer sweater or top qualifies, and you can receive a discount on yarn purchased for the KAL by signing up.  Feel free to join by sending us an email, dm or giving us a call.  We will be sharing our WIP and finished objects online using the hashtag #spunsummerkal.  Hope to see you there!!